Amid Opioid Crisis, Some Patients Turn to Tech Alternatives
Quell Wearable Pain Relief Technology
The devices work by stimulating nerves electrically at a high enough frequency for a certain period of time, creating what feels like a vibration.
"You trigger the pain centers in the brain to produce your own pain modulators called endogenous opioids," said Shai Gozani, the founder and CEO of NeuroMetrix, which makes a tech wearable for chronic pain called Quell. "They're opioids but natural opioids."
This essentially tricks the body into overproducing these natural opioids, interfering with pain signals reaching the brain.
NeuroMetrix's Quell wearable also works on this general principal. The device — which was cleared by the FDA for chronic pain three years ago — looks like a knee brace and has Bluetooth capabilities. It works with an accompanying app that can track sleep and various other health metrics.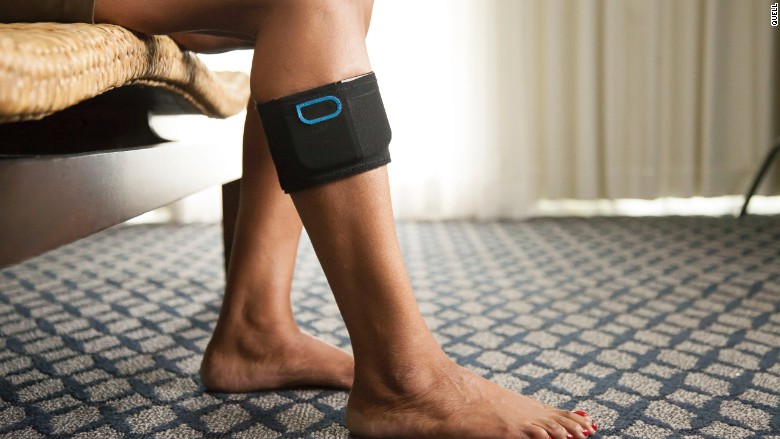 "I should point out that it does not work for everybody," Gozani said. "You don't know who's going to benefit."
About 81% of patients in Quell's clinical study saw a general improvement in their chronic pain.But similar to SPR's trial, there's little information about the device's effectiveness beyond the company's own data.