Advanced, personalized pain relief technology that lives with you day and night
Quell is a 100% drug free and non-surgical solution is personalized to meet your needs.  The device is smart enough to adjust therapy while you sleep and even to compensate for changes in the weather.
Quell stimulates sensory nerves with safe and precise electrical pulses to trigger a natural pain relief response.
Try Now
Our mission is to help people reclaim their lives from chronic pain
At Quell, we believe that technology can empower people living with chronic pain. We seek to understand and respond to the challenges of the chronic pain community with innovative solutions and by investing in chronic pain research.
We believe that neurotechnology can be part of the solution to the chronic pain crisis by providing safe pain relief.
Building on 20 years of experience developing medical technology used in doctor's offices, NeuroMetrix integrates neurostimulation and digital medicine to address chronic pain.  All Quell products are designed and assembled in the US.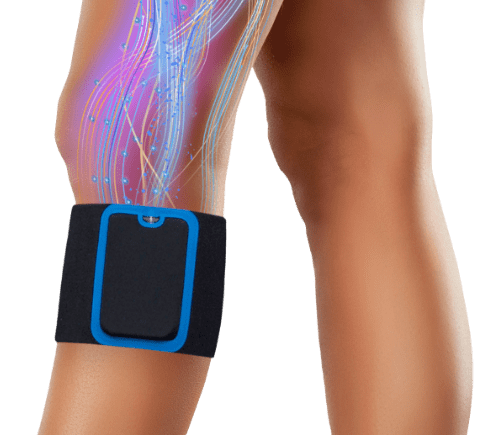 Advanced Neurotechnology for Chronic Pain
FDA class II Medical Device²
100% drug and surgery free
Personalized to your preferences and body type
3X more powerful than typical OTC TENS³
Slim rechargeable device is comfortable and discreet enough to wear 24/7
Chronic Pain Relief Enhanced by the Quell App
Makes setup and personalization as easy as 1-2-3
Notifies you about changes to the weather that may impact your pain
Tracks your activity, gait, sleep and pain
Coaches you to achieve optimal results
Contribute to pain research by signing up for an optional Quell Health Cloud account
Try Quell Risk Free For 60 Days
If you are not completely satisfied with your level of pain relief, return for a full refund