Chronic pain is a complex condition that affects people differently. As a result, you may not experience pain relief and other benefits from using Quell. You may return Quell within 60-days for any reason.
Innovative, Drug Free Pain Relief
Quell is a wearable, transcutaneous electrical nerve stimulation (TENS) device for leg, foot and knee pain that is available over-the-counter
Quell is easy-to-use, it is the only automated TENS device
Quell is the only TENS device that is safe and effective during sleep, it can be used throughout the day and overnight
Quell is more than a TENS device, it is a pain management solution with pain, sleep, activity and gait tracking
Five Steps to Pain Relief
Order Quell from our online store
Quell delivered to your home in 2-3 days
Quell mobile app guides you through a quick setup
Within minutes, you are receiving therapy
60-day money back guarantee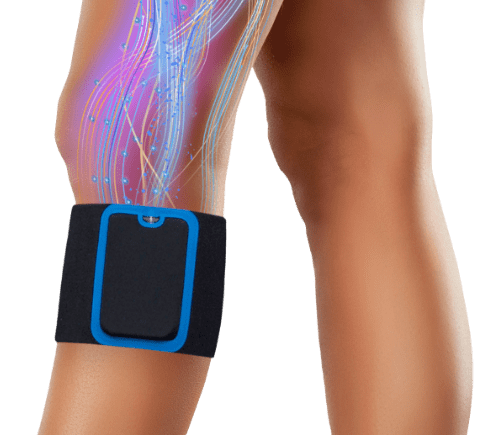 Advanced TENS Technology For Lower Extremity Pain
Prescription strength TENS, reaches deep nerves
Automated, personalized pain relief with Therapy Autopilot™
Powered by a proprietary neurostimulation microchip
Covered by 15 US patents
Designed and assembled in the USA
Pain Relief Enhanced by the Quell App
Makes setup and personalization easy
Notifies you of weather changes that may impact your pain
Track your pain, activity, gait and sleep
Coaching to help you to reach your pain relief goals
Contribute to pain research by signing up for an optional Quell Health Cloud account
Apple Watch® App Makes Quell Even Easier And More Seamless!
Standalone app, entirely independent of your iPhone
Control Quell with the tap of your finger
Conveniently check your Quell's battery and other valuable status information
Smart notifications alert you to important events so you don't miss out on pain relief
Try Quell Risk Free For 60 Days
Use your FSA/HSA benefits
Easy financing available
2-year limited warranty, so you are covered